MWeb themes now add to github: https://github.com/oulvhai/MWeb-Themes.
MWeb theme structure
Click
, you will found a floder name is SiteThemes. MWeb all themes in this flodler,and a floder is a theme,it contains some documents and floders.
asset -- floder, contains all theme's picture,CSS,JS etc..
archives.html -- archives.html page template
atom.xml -- RSS page template
category.html -- all categiries pages template
footer.html -- bottom of each page
header.html -- top of each page
page-index.html -- custom home page template
page.html -- document when enable Is page use this template
post.html -- document when disable Is page use this template
sidebar.html -- sidebar template
sitemap.xml -- google sitemap template
Custom home page
Set a document's HTML file name value: index and enable Is page.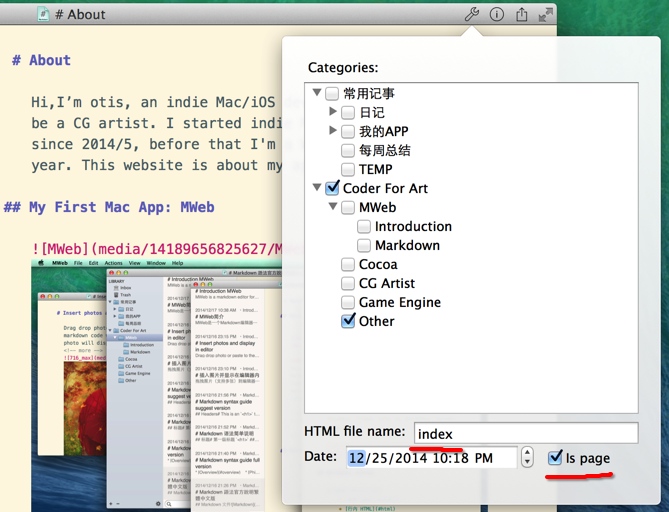 Read On →