MWeb 1.6 release! Dark Mode,Full Text Search,Editor/Preview View Mode, Update to Wordpress, Evernote etc..
Dark Mode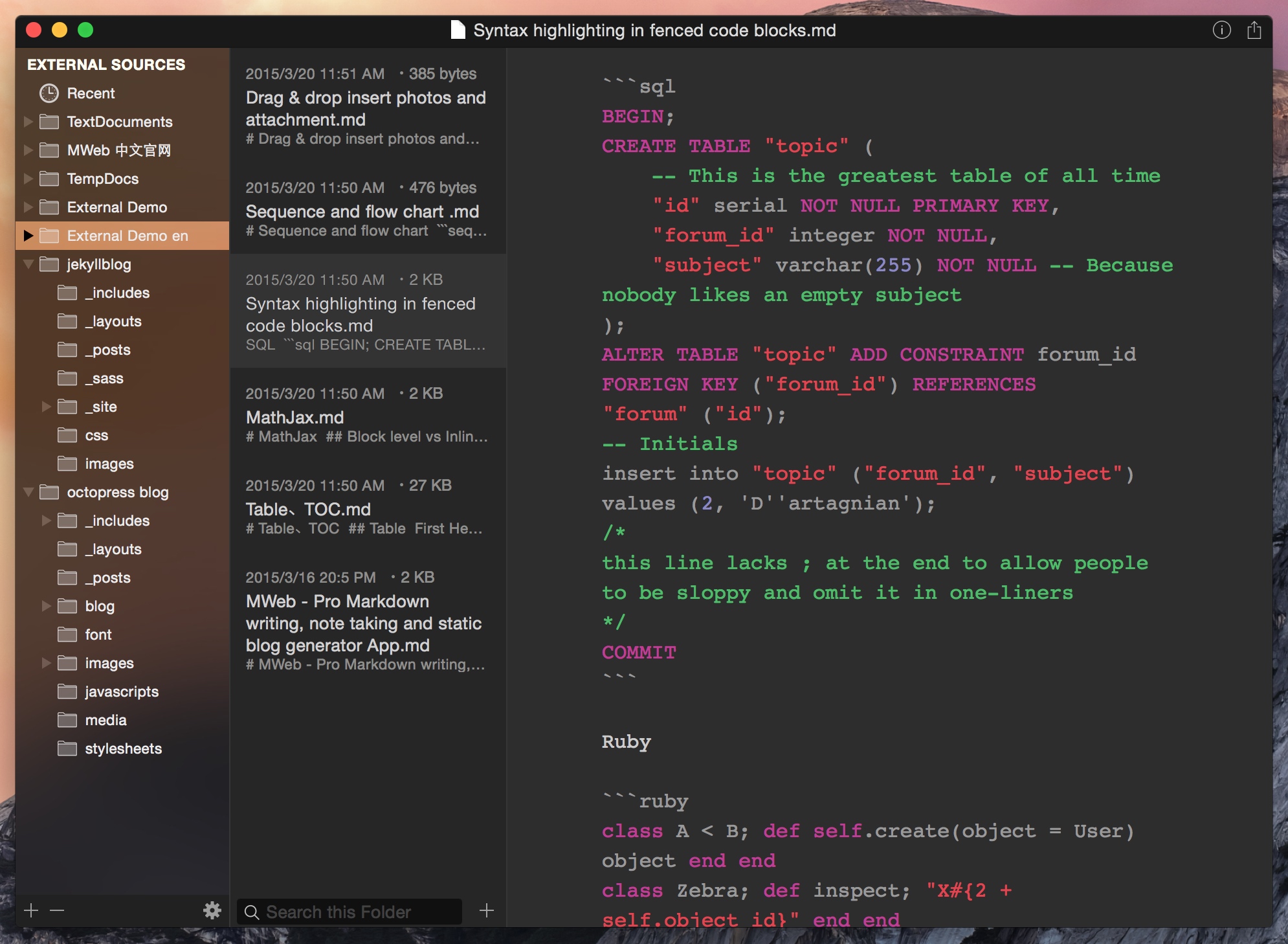 Use View - Dark Mode or Shortcuts: CMD + Option + L toggle Dark Mode. You can custom Light/Dark Mode Editor Themes in Preferences - Themes.

Full Text Search
Library Mode will search all Library documents, External Mode just search current selected folder documents. Shortcuts: CMD + Shift + F - Focus Search Field, CMD + Shift + E - Focus Editor.
Publishing
Update to Wordpress, Metaweblog API, Evernote, 印象笔记, Wordpress.com, Blogger are supported!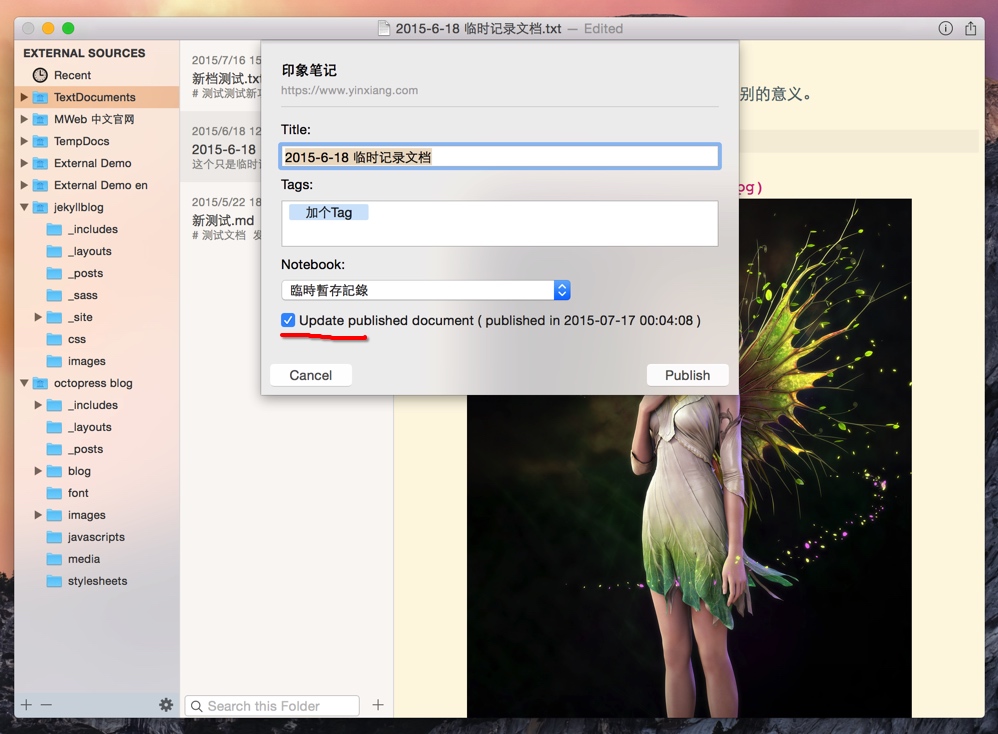 Others
add Editor & Preview Panes CMD + 4.
add Drag & Drop to sort publish services.
add double click to open document in new window.
add Typewriter Scrolling Activate setting.
add click Dock to show Dcoument Window.
improve undo and redo.
fix PDF Export margin.
fix some bugs.