Introducing static blog generator
About Page and Post
As Wordpress and other blogging platforms, MWeb also has Page and Post. Page can use for About Us, Contact ect... If you want to set a document to Page, just click Setting button and enable Is page, like below:


For more info, please check this post: Custom site theme or design you owner theme
Static blog generator setting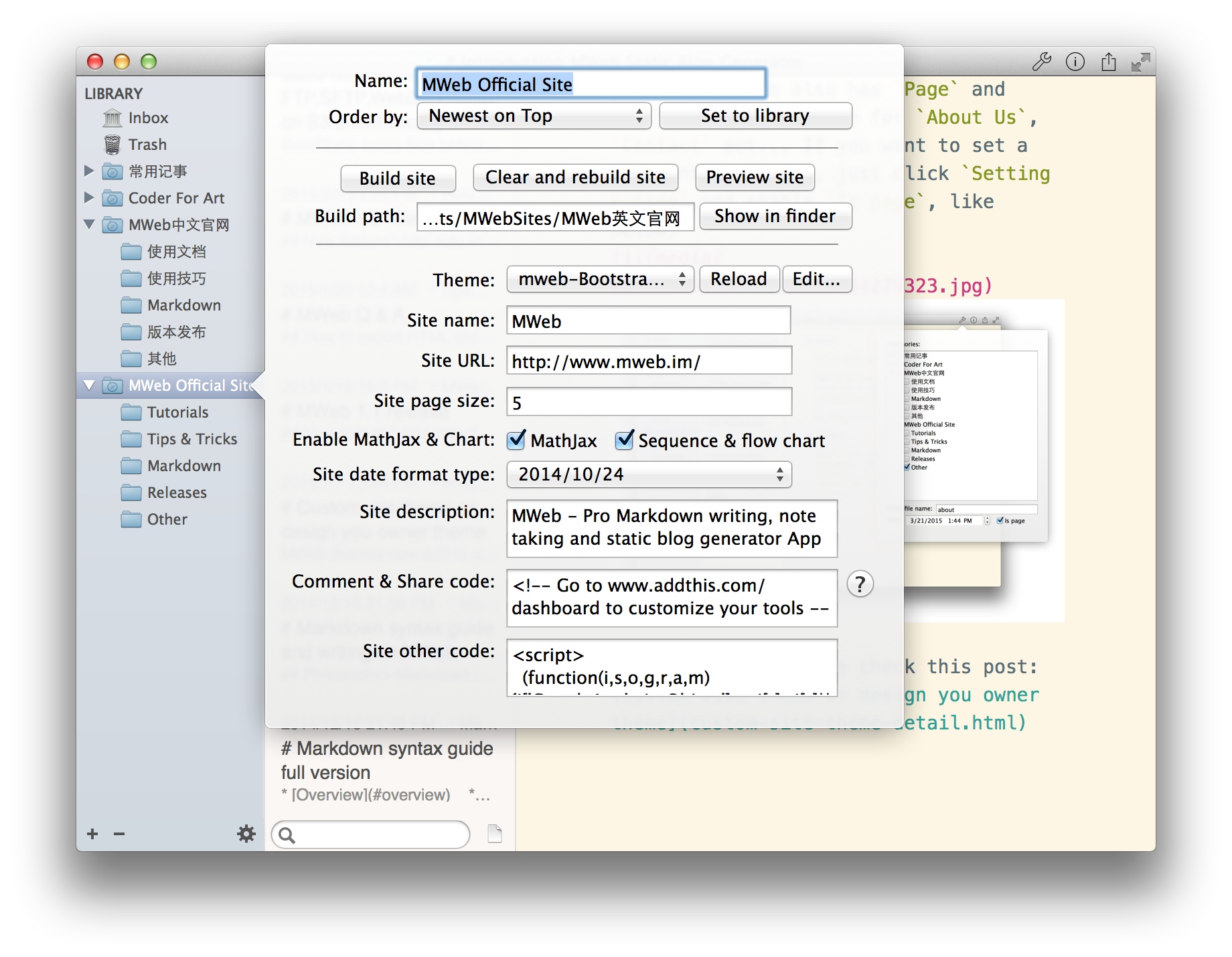 Click Build site to generator static blog, click Preview site to preview.
Note: If you change any setting, please click Cear and rebuild site button.
Blog comment and share
Please check this post: Add AddThis Share and Disqus Comment